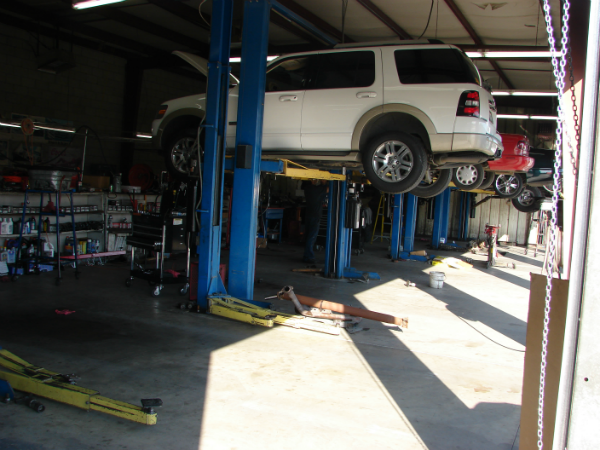 Routine maintenance is a big part of owning a car. In fact, a visit to Hanford, CA for an oil change, brakes, belts or a battery could save you a ton of money in the future by preventing costly repairs or other issues!
At AAA Sandoval Transmissions, we know just how important good maintenance is, which is why we step up and provide complete maintenance services to your car. Look to us for everything your car needs under the hood:
Tune-up services:
After years of driving, sometimes a little tune-up can go a long way in improving your vehicle's performance. We offer tailored tune-up services in Hanford, CA to your vehicle. This includes changing spark plugs, engine degreasing, new fuel and air filters, belt tensioning, hose replacement and much more. We take the time to tend to the little details, delivering big performance improvements to your car.
Oil changes:
Oil changes in Hanford, CA are the most important routine service you can stay up to date on. We'll make sure every oil change is completely restorative for your vehicle! Count on us to replace your oil with the right weight, flush the engine when necessary, change fuel filters and more. Plus, we'll check your lights and tire pressure while we're servicing your engine.
Belts and hose replacement:
Belts and hoses are crucial for your engine's performance and need to be replaced and serviced over time. We'll take care of all belts and hoses as they reach the end of their lives, including your serpentine belt, timing belt and more.
Battery replacement:
Have you noticed your headlights dimming? Problems starting your car? These issues may signal a dying battery. Let us test your battery and replace it if necessary. We can also clean your contacts and make sure peripheral electrical systems are working appropriately.
Get in Touch
Staying up on maintenance is the best thing you can do for your car. Let AAA Sandoval Transmissions help! Come to us for all of these crucial maintenance items and more, and we'll keep your car in great condition for as long as you own it. If you're in Hanford, Kings County, Armona, Visalia, or San Joaquin Valley, CA, schedule maintenance or auto repair services today at 559-587-2525.