AAA Sandoval Transmissions is dedicated to providing you with the absolute best caliber of auto repair services possible. For decades our customers have been able to trust our workmanship and expertise, and we strive to always provide you with repairs that restore your vehicle's function and integrity.
Our auto repair services in Hanford, CA span the gamut, allowing us to provide comprehensive care to your vehicle.
General auto repair services
Looking for a mechanic in Hanford, CA who can do it all for you? Whether it's routine maintenance or an unforeseen repair, AAA Sandoval Transmissions is ready to help! Transmission work may be our specialty, but our knowledge extends far beyond this single focus to include virtually any type of auto repair you might require, including:
Engines
Radiators
Air conditioning
Brakes
Tire rotations
Tune ups
Oil changes
Belts and hoses
Batteries
Air filtration
CV boots
Axel repair
Wiper blade replacement
Fluid flushing
Timing belt repair
Pressure washing
Don't wonder if you're getting the best automotive service for your vehicle: know you are, by scheduling an appointment with AAA Sandoval Transmissions. We'll deliver unparalleled service with excellent results, each and every time.
Transmission work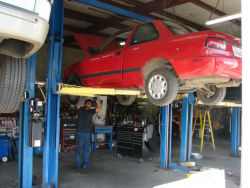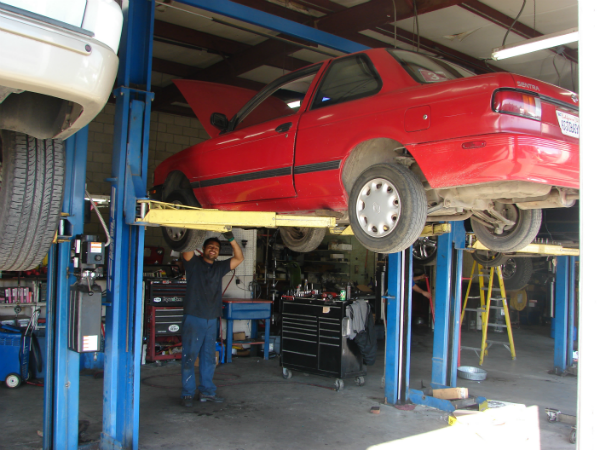 Not every general automotive repair shop is equipped with the staff and resources to take on transmission work. As a result, many automotive shops aren't able to deliver the highest level of automotive repairs to their customers and eventually, these problems arise again.
At AAA Sandoval Transmissions, transmission work is our specialty! For decades we've been handling the transmission woes of drivers throughout the area, providing minor repairs, flushes and even rebuilds to makes and models of all types. We understand the critical nature and potential expense that comes with transmission problems, which is why we work to resolve them thoroughly and expertly.
If you're in need of transmission service or general automotive repairs, we invite you to schedule an appointment with our shop today by calling 559-587-2525.